A Holiday in the Pyramid
This image has been resized for your convenience.
Click on it to view the full size version.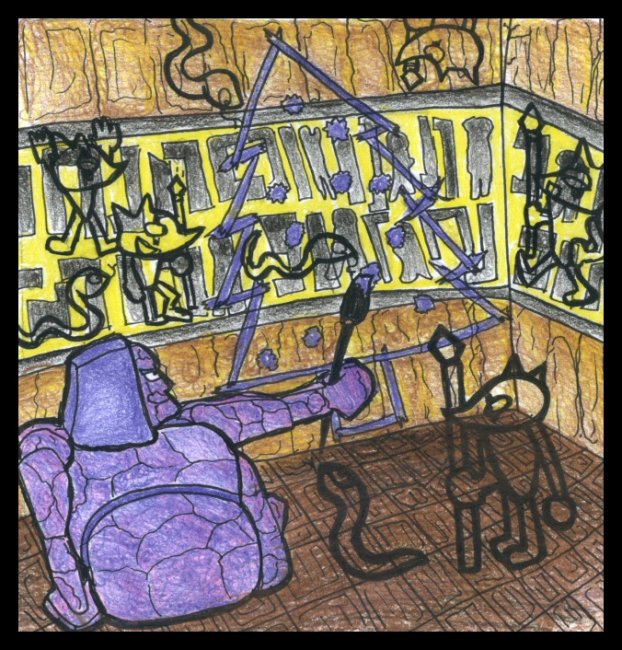 Inside the halls of the Pyramid the hieroglyphics, the shattered men, and the guardians all get rather bored. They are unable to leave the pyramid and thus their world has remained mostly static for thousands of years. However, from time to time, people make their way into the Pyramids and with them they bring new ideas.
Once, a scared grave robber was discovered in the pyramid and beaten up. The grave robber pleaded for his life and told them to go easy on him -- after all, it was Christmas. They were not faillar with the concept of Christmas nor any other holiday. After the robber gave an in depth explanation the Guardian General let him go unharmed.
Thus, the concept of the holiday was delivered to the people of the pyramid. These holidays come but once a year but they have a special importance to them that break the monotony of day to day life. Depicted in this picture is the Guardian General painting a Christmas tree on a hallway of the pyramid as the heiroglyphic people cheer him on.
PERFECT 10! The score will say 1.10, but it's actually 10.